This week I have been so unbelievably swamped – I seriously feel like I'm drowning.
I joined Stroller Strides last week, which is kicking my ass! I love it, though, because I'm able to spend time on myself, plus I am able to spend time each day with the girls at the park and on various activities after class. This week we went to the Pumpkin Patch!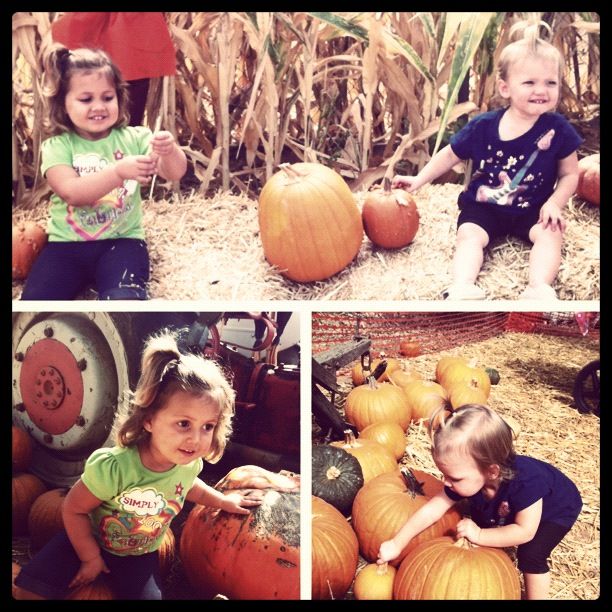 I have so many Scentsy orders coming in for the holidays, that I can barely keep up. I'm also in the middle of hosting a Buddy Drive to benefit the children at a couple of Los Angeles Women's Shelters. If you are interested in donating to this great cause, you can do so here. You can also keep up to date with information here.
I also am finishing up a few final orders and giveaways from my shop – which, of course, I regretfully had to close in order to put my deserving family first. But, I'm honoring all giveaways as promised!
Speaking of giveaways: the winner of the Starbucks Gift Card is:
Tiffany J.
Congrats girlie! You've got a couple of days to claim your prize, either through Facebook, email, or blog comment here. Otherwise, a new winner will be chosen!
So, with all of the craziness that I've got going on all of a sudden, I may be MIA from the blog here and there for the next couple of weeks while I get myself caught up.
Never fear, though. My weekly Style Report for Sugar and Dots will be going as planned, as well as the weekly Handmade Happy Hour link-up!
Plus, look for an awesome giveaway (for something that is very near and dear to my heart) coming at the end of the month!
Thanks for sticking with me through all my craziness!!