The girls and I were in an accident this past Friday. My car is ok, but the kid that rear-ended me wasn't so lucky…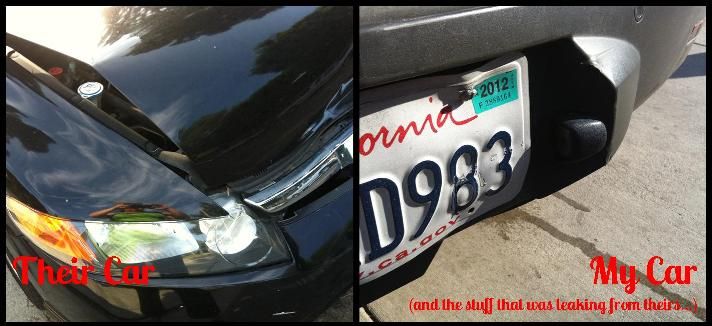 Thankfully the girls weren't hurt, but I saw the car coming and knew I was about to get hit, so of course I tensed up. Not to mention that I was going about 15 MPH, and he had to have been going at least 30 MPH.
So, today has been full of phone calls to insurance companies and the chiropractor. All while my kids scream in the background (only while I'm on the phone, of course…).
As a result of the never ending bullshit that I"m dealing with today, I'll leave you with this: