Hi. My name is Rachel, and I'm addicted to pinning.
I'm pretty sure I don't do Pinterest the "right" way. I do pin my own things here and there, but I just come across so many fun, cute, and yummy things that other people have already pinned that I end up going pin crazy.
My boards are ridiculous. I really need to clean them up. Of course, that would mean that I have tons of spare time to sit and clean the, oh, more than 2,600 pins that I have. You know – clothes I'll never really wear, recipes I haven't even looked at, craft ideas that will never get done…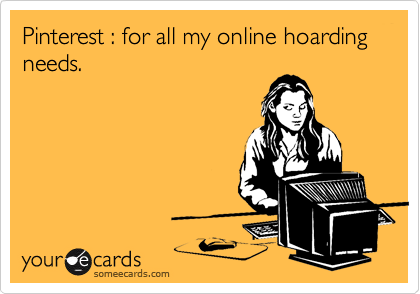 Are you an online hoarder?!
 P.S. Don't forget to enter the giveaway for a Starbucks gift card!