I have NEVER been a fan of "Robsten" (is that actually their nickname?).
In my opinion, Robert Pattinson is too much of a pretty boy. Other than that, I don't really have any issue with him. Kristen Stewart, on the other hand, is just a complete idiot (even more so now that she went and screwed up her relationship by cheating). She has absolutely ZERO personality, and her eyes always look so vacant. Rob can totally do better than her.
So, when I came across this little funny, I found it to be totally appropriate: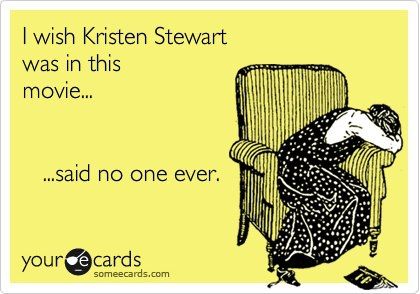 Did you know that there's a rumored 50 Shades of Grey movie? I found a pseudo-trailer starring this stupid couple. Kristen Stewart pretty much ruins every movie she's in, and I REALLY don't want a 50 Shades movie ruined by her!!
Tell me, what do you think about Kristen Stewart?
You can also read my friend Mark's take on this stupid girl here.